Storage Tips – Moving Personal or Commercial Items to our Cape Cod Storage Facility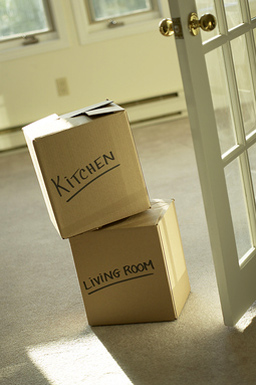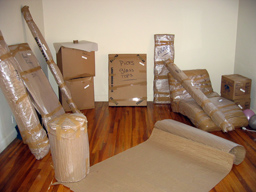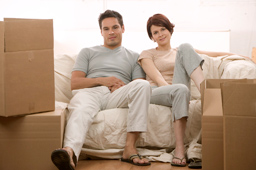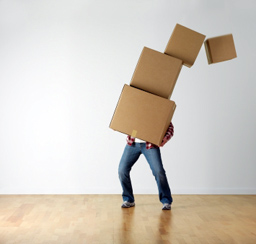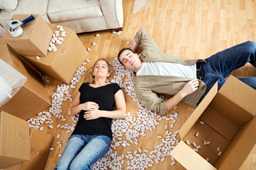 Things to do before storing items at Falmouth Self Storage:
Organize your move with the destination location in mind.
Make a list of all the packing supplies you will need. Include items such as boxes, tape, bubble wrap, marking pens, rope, and pallets.
Visit the facility where you want to store your items. Take a list of what you are going to be storing so that the manager can help you determine the correct size for your needs.
Schedule your mover 30-45 days in advance.
Be sure to read the lease before signing it. Make sure you are aware of company policies on moving out, paying the rent, and other important information.
If you are using a moving company, find out what size truck they will be using. This is valuable in determining if your unit will be accessible to that truck. Most moving companies charge more the farther they have to carry your things.
Caution: It is against the law to store materials that are hazardous, corrosive, or combustible such as gasoline, solvents, paint, etc. Drain out all remaining gasoline from lawn mowers, power tools, boats, snowmobiles, etc.
Helpful packing tips before moving items to Falmouth Self Storage:
Wrap dishes and glasses in packing paper and place them in dish pack boxes. Be sure to label the boxes "FRAGILE" and stack those boxes securely on top.
When wrapping collectibles or anything breakable, tape the item after you wrap it. This should avoid mistaking these items for excess paper to fill boxes. Use bubble wrap or unprinted paper to wrap breakables. Group similar items together and mark the boxes accordingly. Line the boxes with bubble wrap to provide additional protection. Remember, if the contents are shaking, chances are they'll be breaking.
Get your children involved and keep them occupied by giving them each a large box to pack their toys in.
Lay books flat in medium-sized boxes and alternate the findings from front to back to prevent spine damage.
Wrap mirrors, framed paintings, and pictures in mirror crates. Mark these items as "FRAGILE" and stack them on end, not flat.
When packing boxes, fill them without making them too heavy to lift. Always put the heavier boxes on the bottom and stack the lighter boxes on top to prevent boxes from being crushed.
Secure all box seams with at least 4" overlap of sealing tape.
Save time and energy by labeling sides of boxes with contents and destination location.
For marking pens, depress the point into the box several times to bring the ink to the tip of the marker.
Keep an inventory of your stored items in a safe place for easy reference. This will save you time if you have to look for something in particular.
Disassemble items such as tables, bed frames, etc. (this will save space). Wrap and label all pieces for an easier reassembly. Place all hardware in bags and label the bags accordingly.
When you disassemble electronics (such as computers, stereos, or items with numerous cords), place a small colored sticker on the cord and a same-color sticker where the cord connects. This will save you the hassle of trying to figure out what goes where when it comes time to reassemble your electronics. If possible, use the original boxes to store your electronics and other items.
Use Masterwrap to secure furniture drawers, attach curtains to rods, and covers to pots. There's no adhesive so there's no sticky clean-up.
Make sure that all appliances are clean and dry before storing them. Leave appliances slightly ajar to prevent mildew.
Helpful tips when storing items at Falmouth Self Storage:
Utilize all of the space in your unit. Make a plan as to how you are going to arrange your items. A good plan will save you the time of having to rearrange your unit. Leave an aisle in the center of your unit so that you have a walkway to the access back of the unit.
Use pallets, 2" x 4" boards, plywood, VisiQueen, or anything that will keep your items off the floor of the storage unit.
Leave a small space between the wall and your storage items to allow for ventilation.
Be sure to store frequently used items at the front of the unit to avoid having to search for them. Keep out-of-season clothes accessible; you may have your belongings in storage longer than anticipated.
Use freestanding shelves to help organize your unit.
Be sure to protect your items by covering them with moving pads, sheets, or light blankets.
If it is possible, store couches on end to save floor space. Always place a protective waterproof cover under the end on the floor. Cushions should be wrapped in a dust cover and placed on top. Stack chairs seat to seat.
When stacking furniture, use paper pads in between the items to avoid scratching.
If you stand mattresses on end, be sure to "prop" them up straight to prevent misshaping or becoming lumpy.
Use larger appliances as "packing cases" for blankets, towels, tablecloths, and clothes. Shovels, hoes, rakes, and hoses can be stored inside of empty trash cans. Stack extra cans inside one another.
To prevent rusting, rub a small amount of machine oil on metal tools, bicycles, and equipment. Drain and clean all debris from all equipment before you store them.
Store knickknacks, china, silverware, and small items in furniture with drawers. Wrap in tablecloths, towels, or blankets to prevent breakage.
Store clothing and draperies in wardrobe boxes or on hangers to retain their original shapes.
Use Rubbermaid containers to store items. They have tight fitting lids and stack easily.
Keep the more valuable items in the rear of the unit. This will prevent others from seeing them when you are in your unit.
Purchase the insurance. If your belongings are worth storing, they are worth insuring.
Use a high quality lock, preferably a "disc lock," for your unit. They are much harder to break or cut, keeping your valuables as safe as possible.
Be sure to check your unit once a month.
More helpful tips – things NOT to do when storing items at Falmouth Self Storage:
Do not use plastic to cover your belongings. It retains moisture.
Do not store any food items. This will prevent any unwanted guests.
Do not pack your boxes so that they are too heavy to carry them, especially when you are packing books.
Do not assume that your homeowners or renters insurance will cover your belongings while in storage. Purchase the insurance.
Do not give out your password, gate code, or any information to any one that is not listed as having "Access."
Do not use printed newspaper. The ink may smudge and get on your items.